Preflight Checklist
[ x ] I have read the Contributing Guidelines for this project.
[ x ] I agree to follow the Code of Conduct that this project adheres to.
[ x ] I have searched the issue tracker for an issue that matches the one I want to file, without success.
Issue Details
Electron Version:
Operating System:
Last Known Working Electron version:
Expected Behavior
I should be able to save a pdf file from the pdf menu without the app crashing
Actual Behavior
the pdf saves, but the app crashes
To Reproduce
Electron fiddle:
https://gist.github.com/c5de74c2973633e178803eef65b827df
Screenshots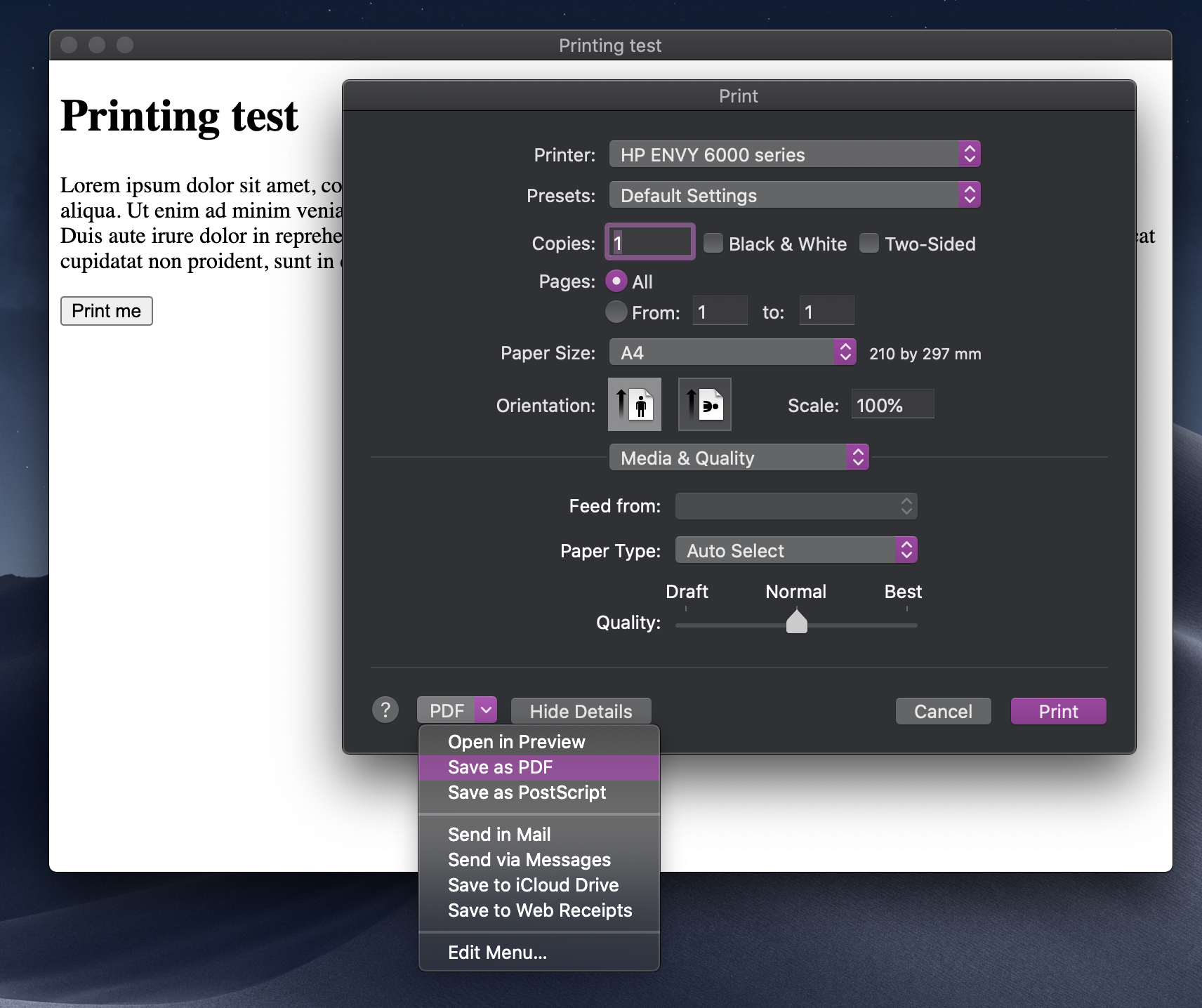 Additional Information
It seems to be any of the options in this menu that crashes the app.
Removing the callback and running it like this:
mainWindow.webContents.print(printOptions)

seems to resolve it — but I need the callback